THE SERVICES WE OFFER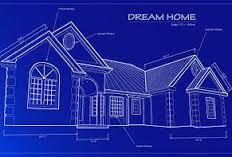 Custom Home Builders and Remodelers
One of the dreams many of us entertain over the years is building our own home or remodeling the special one we all ready have — one that is ours from the ground up or upgrade the one we have that reflects our unique perspective on life and style.

A custom home or complete remodel provides custom comfort and style.
Building a custom home or complete remodel, while rewarding, is a huge undertaking. Aside from getting the right piece of property to build on, you need to understand the complete homebuilding or remodeling process , have a plan to suit your family´s needs, do your homework concerning materials as well as building codes, get a handle on loans and financing for your project, and a million other details.
click HERE for FREE ESTIMATE
New Construction and Remodeling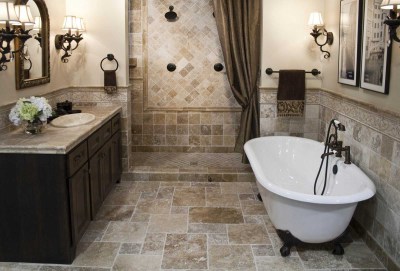 Additions are the most cost-effective bathroom upgrade to a one-bath home. Bath remodeling is the most cost-effective improvement you can make.
If you have the space and budget, the addition will provide significant functionality and convenience. Consult an architect or designer to get the look and features that fit your budget.
Remodeling a small bathroom may be a better choice if an addition isn´t feasible. The variety of bathroom remodeling options is virtually limitless. A remodel can range from simple upgrades, like installing new lighting and fans, to a complete replacement of fixtures and finishes. Even a modest investment, such as replacing a single sink with two, enhances not only the functionality of your home but improves resale value as well.
click HERE for FREE ESTIMATE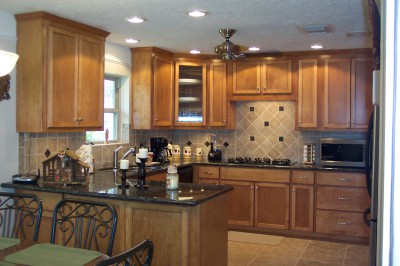 Kitchen Remodeling
Plan a winning kitchen for comfort and convenience because it is the heart of most homes. 
Kitchen remodeling is exciting, fun, and demanding, kitchens serve not only as the center for food preparation and storage, but also as dining areas, study and craft zones, home offices, and entertainment areas. Careful planning is the key to a successful kitchen remodeling project.
Gather ideas of functionality and character that will provide you with best use of area.  
A fresh kitchen improves function and home value.
click HERE for FREE ESTIMATE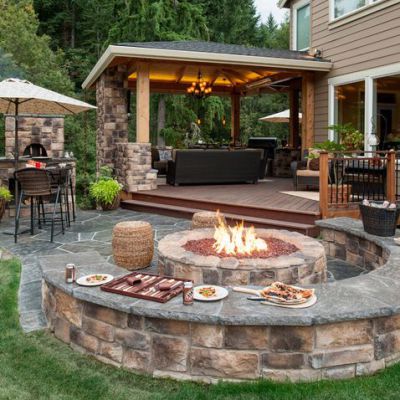 Add an Outdoor Patio or Deck
Building a new patio or deck can be simple or fraught with design challenges. It depends on your existing landscape, how you want to place the new patio or deck relative to your home, materials, and design. Typically, we look out at the yard and ponder the pleasure we´d get if only we had a patio or deck for entertaining, a quick family barbecue on a holiday weekend, or a luxurious long cup of coffee out on the deck on Sunday morning. Depending on personal preferences, you might need a reinforced deck for a private spa or a multilevel deck to accommodate a sloping yard. You may want to integrate trellises, arbors, or roof and screen your deck for a summer living room. Use your patio or deck this summer to entertain or relax and possibly add a outdoor kitchen or firepit to enhance the enjoyment.
click HERE for FREE ESTIMATE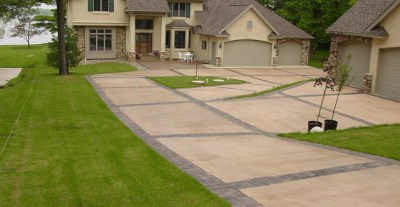 Got a project like a driveway, walkway or wall? How about a big project...like a house? Masons and stonework contractors are some of the most versatile building specialists around, with construction traditions that date back to before the Pyramids. Enhancing their historical techniques with new materials and methods, masonry contractors are equipped to deliver excellent value for the money.
Masonry projects, long known for their durability and beauty, are almost maintenance free, environmentally friendly, and possibly less expensive than you might at first think. The cost premium of masonry over wood construction has been much higher in recent years, but in some areas of the country that gap has closed somewhat. Because of the long and short-term value stonework provides, there is a renewed interest in incorporating brick, stone, and other masonry construction in new home and remodeling projects.
click HERE for FREE ESTIMATE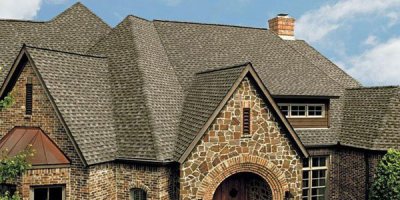 Many colors, types, and manufacturers suitable for most residential applications and easy to repair. Most have Lifetime Limited Warranty
Metal (steel, aluminum, copper) 
Available in different looks including cedar shingles or slate as well as colors, light weight, 
durable, long life span (up to 35 years), low maintenance, can be installed over existing roofs,
excellent performance in high wind, hail and rain
Tile (concrete, clay, Slate)
many colors and styles, attractive, fireproof, easy to maintain, extremely durable when maintained, used primarily in new buildings because of weight and structural requirements  
click HERE for FREE ESTIMATE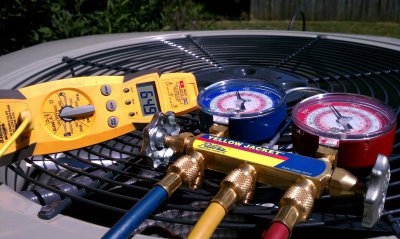 HVAC-Installation and Service 
The heating, ventilation, and air conditioning (HVAC) systems in your home must promote good air flow and exchange, comfortable even heating during the winter, and efficient cooling during the summer. The best way to accomplish this is to install a cost-effective System that works efficiently. Upgrading and Installing a new HVAC System will accomplish these factors.
By increasing the R-values of insulated ductwork in your attic and attic flooring, you can improve flow through of conditioned air significantly and further reduce heating and cooling costs.
Radiant barrier products are basically space blankets for your home; their reflective surface inhibits heat transfer. that helps keep your home warm in winter and cool in summer. Where your HVAC ducting is concerned, radiant barrier products pack considerable insulation value, and are easy and clean to install.
Air Conditioning and Heating
click HERE for FREE ESTIMATE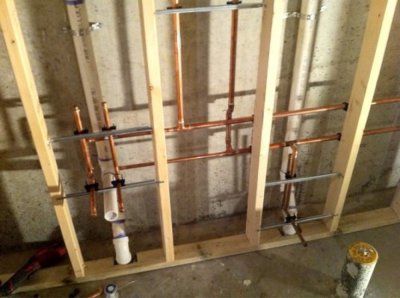 Plumbing Installation and Repairs
To save both time and money, combine jobs for the same project. Typically this will give a break on costs if we can save travel time and reduce trips to purchase fixtures and supplies.
Make a list of all the plumbing-related projects you would like completed. We can then prioritize efficiently, which could reduce your bill. Add projects that you might not have considered such as:
Hooking up washing machines, dishwashers, as well as gas appliances.
Installing gas lines and shut-off valves.
Adding drains for air conditioning units.
Installing water-based heating systems.
Installing storm drains.
Finally, clear work areas so the plumber can spend his time on your project, not on moving cleaning supplies or clothes hampers.
click HERE for FREE ESTIMATE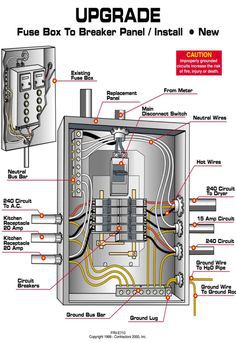 Electrical Installation and Repair
Because of the nature of the work, we likely to need permits if the project is larger or requires new circuitry or significant changes. These permits, which require an inspection by a city or county electrical inspector to insure the work is complete and up to code.
We provide the following services on electrical:
Panel installs and upgrades
Service entry
New Runs and splices
New recepticles and light Fixtures
Whole house Generators
Low voltage applications
click HERE for FREE ESTIMATE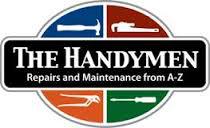 Siding and Sheathing (hardie, wood, and metal)
Flooring (tile (ceramic, porcelain), engineered wood, solid wood, vinyl, carpet)

Gutters (vinyl, steel, aluminum)

Doors and Windows

Painting and Sealing (interior and exterior)

Preesure Washing

Trim Work (crown molding, base boards)

Garage Doors and Openers

Fences and Gates (privacy wood, wood corral, metal, vinyl)

click HERE for FREE ESTIMATE